Meet Our Team of Georgia Gun Defense Lawyers
The Kilgo & Hawkins Gun Defense Team is made up of committed professionals and former prosecutors who have experience with nearly every court and jurisdiction in the state of Georgia. As a prominent group of Georgia lawyers, we have successfully defended our clients charged with Gun and Weapon and related charges in State and Municipal Courts.
We are a law firm that fights Gun cases. Additionally, our attorneys have relationships with court personnel that go back 20+ years in some places. If you want a Sandy Springs Gun Defense Attorney who can answer your questions about the Sandy Springs judges and prosecutors, you'll want to work with us.

Our team of Georgia Gun Defense attorneys is committed to putting clients first, achieving the best possible outcome in every case, and helping our clients to move forward with their lives. You can click the bios below to find out more about Kilgo Hawkins team, or contact us now at 770.685.6400 to discuss your case.
---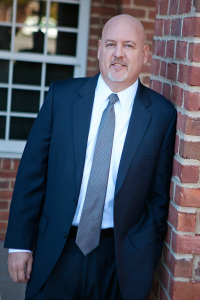 Michael Hawkins
Michael Hawkins is one of only four board certified Georgia DUI attorneys, with 24+ years of legal experience. He has been named to Super Lawyers 13 times, is AV rated by Martindale-Hubbell (highest in ethics and legal expertise), and was recently named as one of the Top 100 Best Lawyers in Georgia in Atlanta Magazine. Hawkins is also listed among the Best Lawyers in America, and Hawkins Spizman Kilgo is listed as among the Best Law Firms in America listed.
---
---
Matt Kilgo
As one of the most experienced Georgia DUI lawyers, Matt Kilgo limits his practice to contested DUI cases. A former DUI prosecutor in several metro Atlanta counties, he also has helped defend numerous cases involving serious felony charges before becoming a partner at Hawkins Spizman Kilgo. Matt now spends his time using his experience in prosecuting DUI cases to successfully defend people charged with DUI across the State of Georgia.
---
Why You Need the Best Atlanta Gun Defense Lawyers
Once you have been arrested for driving under the influence, you have a limited amount of time to make some important decisions that may affect you for the rest of your life. If you have a gun, firearm or weapon charge or arrest in Lawrenceville, by hiring the right Lawrenceville Gun Defense lawyers, you're taking the first step towards protecting your reputation, career, and future.

If you have a Gun or weapons charge case in Johns Creek, don't put yourself in the hands of just any team of Johns Creek Gun Defense attorneys – call Hawkins Gun Defense and get our experienced experts working on your side.