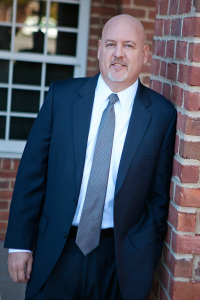 Meet Michael Hawkins
Atlanta, GA DUI attorney Michael M. Hawkins credits much of his success in defending Georgia DUI cases to his experience as a Georgia DUI prosecutor and his commitment to out-preparing the prosecution. Hawkins is a frequent lecturer at seminars for DUI Lawyers in Georgia and across the nation. His method of cross-examination of police officers has been described as as much science as it is art. His rise to teaching DUI Defense on a national level actually began before he was a defense lawyer. In 1994, just 2 years out of law school, Hawkins found himself in the middle of the controversy over whether the courts could suspend a person's driver's license before they were convicted of the DUI charge. As a DUI prosecutor, Hawkins helped develop the argument that the Supreme Court of Georgia ultimately used to decide the issue. He was asked by the Georgia Prosecuting Attorneys Council to teach other prosecutors how to defense such challenges. When he left prosecution to enter private practice in 1996, it was not long before he was asked to teach defense lawyers courtroom techniques that can win DUI cases.
Since that time, Georgia DUI Attorney Michael Hawkins has taught trial techniques and DUI Defense to lawyers in Georgia, Arizona, California, Florida, Louisiana, Massachusetts, Mississippi, Montana, New York, Nevada, South Carolina, Virginia and Texas. For nine years, Attorney Hawkins served as the Chairperson for the ICLE Handling Administrative Drivers License Suspensions and Revocations Seminar, which teaches Georgia DUI defense lawyers techniques to save their clients' driver's license.
In 2001, Hawkins became the youngest lawyer in the country to obtain board certification in DUI Defense. Hawkins was elected to serve on the Board of Regents of the National College for DUI Defense, Inc., in 2008. The NCDD is the sole certifying body in the United States authorized by the American Bar Association to certify lawyers as board certified in the specialty area of DUI Defense. In 2012, he was appointed Chairperson of the Board Certification Committee where he is tasked with running the board certification program and administering the board certification examination for lawyers seeking to become board certified in DUI Defense.
Over the last 2 decades of specializing in DUI Defense cases, Hawkins has gained significant professional recognition by his peers. Among the more notable accolades:
Selected as a Super Lawyer ever year since its inception in 2004 by Atlanta Magazine
Recognized as among the Top 100 Super Lawyers in Georgia in 2014-15
Named to the Legal Elite by Georgia Trend magazine
Listed among the Best Lawyers in America in U.S. News & World Report
Selected as the DUI/DWI Lawyer of the Year for 2014 by the Best Lawyers publication
Achieved a 10.0 out of 10.0 by the AVVO attorney rating site
Obtained an AV rating by Martindale Hubble (highest in ethics and legal ability)
His clients are mainly professionals who need a favorable outcome with as much confidentiality as can be achieved. For example, the firm has represented professional athletes from the National Football League, Major League Baseball, the National Basketball Association and the National Hockey League. They have represented NASCAR drivers, Grammy Award-winning musicians, Emmy Award-winning media personalities, corporate executives and even police officers.
Away from the office, Mr. Hawkins enjoys spending time with his wife and his two boys. You might also catch him playing guitar in his local band, at an Alabama football game, or out on the water on Lake Oconee.
---
Legal Education
• University of Alabama, B. A., 1989

• Emory University School of Law, J. D., 1992

• DUI Prosecutor, DeKalb County, Georgia 1992

• DUI Prosecutor, Rockdale County, Georgia 1994
---
Professional Associations
• Entered Private Practice, 1996

• National College for DUI Defense, held at Harvard Law School facility, 1997

• Board Certified in DUI Defense, National College for DUI Defense, 2001

• NACDL DUI Committee Vice-Chairman, 2006 Present

• NCDD Board of Regents, 2008 Present

• Part-Time Judge, Dunwoody Municipal Court, 2011